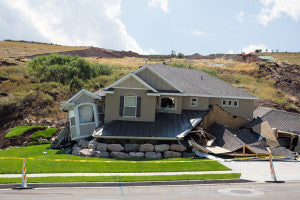 Safety should never be viewed as a stationary concept. It should be mobile, shifting, and changing to adapt to whatever situation you throw at it, all the while, continuing to keep you and your loved ones as safe as possible. However, safety does not just appear readily prepared on a silver platter. It involves meticulous planning and forethought in order to ensure that every base is covered and no stone is left unturned. When it comes to your safety, it is always best to plan far in advance, and to plan for the possibility that the worst possible outcome can occur (Murphy's law if you will). This gives you the opportunity to always be prepared and it decreases the chances of a situation getting the better of you and your loved ones. In the world we live in today, events of catastrophic proportions are not necessarily uncommon. There is nothing crazy about being prepared. On the contrary, it is the best thing for you. Often times, after a life-changing disaster occurs, some families are rendered temporarily displaced. For instance, there are many families that are displaced in Southern California due to the methane leakages, and even more that were
displaced up north due to wildfires
. There are many people who plan for disasters, but there are not many people that have plans that keep their families adequately safe while they are temporarily displaced. The fight to continue to keep your family safe does not end once you come out unscathed. The playing field merely changes. Temporary displacement can pose huge challenges to families even if they plan ahead for it. There are many people who wonder what exactly you need to do in order to plan for temporary displacement, and how you can stay safe during this period. Well, take your time to read through this and we will walk you through all the steps that will help you keep your family safe in the event that you are temporarily displaced from your home.
Crafting a Safety Plan
The first, and most important, part of ensuring that your family remains safe while they are temporarily displaced begins with crafting a safety plan. Having a well-crafted and well thought out safety plan can go a long way to determine just how safe your family remains while you're on the go. The ideal safety plan for your home should cover every facet of danger that your family could face. This ranges from fire damage, water damage, earthquakes, and a host of other possible outcomes. It is imperative that your safety plan outlines how you should evacuate your home and how to remain safe while doing so. There are a few key things that need to be taken into account while you are constructing this safety plan. First, you want to make sure that every room in the house has at least two viable exits since this drastically increases the chances of someone getting out alive. Also, it is important to make sure that you and your family picks a central location that is in close proximity to your home to serve as a rendezvous point. In doing so, you gain the ability to make sure that everyone is accounted for. In addition to the steps listed above, it is imperative that you and your family members are in constant communication about the safety plans you have in place. This is especially important for children, as there are many ways
kids may undermine your security
. It is also a good idea to make sure that you make emergency kits, and place them where they can be easily accessed. The emergency pack should have copies of all-important documents (health information, banking info, driver's license etc.) so that you still have access to a semblance of your life even when you are on the go. The emergency kits that you make should be stored in a safe, dry and easily reachable location, preferably not in your home so that it is still accessible if your home is compromised. It is crucial for you to only put basic necessities in your emergency kit. These necessities should include food and water supplies as well as
extra cash
, medication, radio (burner phones if you can afford a few), first aid kit, and other supplies that might be more specific to your family. Crafting a well laid out safety plan is the first step to making sure that your family remains safe at all times while they are displaced.
Stick Together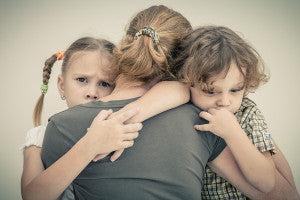 It is easy for people to get lost and torn apart when disaster strikes and everything around you is moving at such a fast pace. This causes short-sightedness and forgetfulness, and it is easy to leave things behind and to inadvertently split up with people. In order to keep your family safe while you are temporarily displaced, it is important that you all stick together while you navigate your next move. However, life does not always hand us an ideal situation, so it is best to be prepared for the possibility that you might lose track of someone. In order to deal with this, make sure that each member of your family has some means of communicating with each other. Also, set up several rendezvous points that are all in close proximity to your home. This will allow your family members to meet at designated locations if you are ever split up or if there is a break in communication for a little while, which is highly possible.
Replace Shelter
Once you have your family together, the next step of making sure that you all remain secure involves Replaceing an adequate shelter that will house you for a while. The type of shelter that you are privy to is sometimes dependent on the nature of the disaster you are faced with, and how far reaching it might be. In some cases there is no form of alternative shelter close by. This can sometimes be camping out in a hotel room for a few days, or it can be living in a tent provided by the Red Cross. Regardless of what it is, make sure that you continue to keep your family safe. Safety will involve constant communication as well as being wary of strangers. It is important to keep your valuable items and your emergency resources well secured (this can be done by adding cable ties, padlocks, etc. to your emergency supplies) while you are away from your home, and most likely among other people who you do not really know.
Emergency Kits and Survival Skills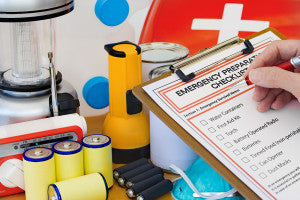 It is extremely important for every member of your family to be adequately equipped with an emergency kit and an emergency pack of their own. In the event that you are split up for a little while this will make sure that everyone has enough resources to survive independently. It is important to keep your loved ones safe when they are right by you, but it is even more important to keep them safe when they are not around you. This means that you have to equip them with the necessary tools for them to do so. Each emergency kit should have the necessary items that will help your family member last on their own for at least 3 days. The most important part of this kit should be water, food, and first aid supplies. In addition to this, it is best to train your family members in basic survival skills before a disaster hits so that they are not left wanting. These survival skills should include everything it will take for them to survive on their own and the means by which they can accomplish this. These include, but are not limited to:
Having an attitude that will help them calmly assess and evaluate situations
Learning how to manage water supplies and how to obtain clean, drinkable water
Learning how to build a fire
Practicing life saving skills like Cardiopulmonary Resuscitation (CPR)
Conclusion
Family means a lot to people, so it comes as no surprise that wanting to keep them safe is a major priority. Hopefully, you are never faced with the grim situation of being temporarily displaced. In the event that you are, the basic steps listed above should be an amazing starting point that will help you keep your family safe while you are in this transition stage.
Author Bio
Ralph Goodman is an
expert locksmith
and the resident professional writer on locks and security over at the Lock Blog. The Lock Blog is a great resource to learn about keys, locks and safety. They offer tips, advice and how-to's for consumers, locksmiths, and security professionals.