With our ever busy schedules, sometimes it seems there just isn't time to make gourmet meals, what with the prepping, cooking, eating, and cleaning up. With these food storage recipes, however, you get delicious meals every night of the week with less effort.
Chicken A La King
Make a savory meal of chicken, mushrooms, and noodles in a rich white sauce and you're sure to make your evening gourmet without taking up the whole night to cook it.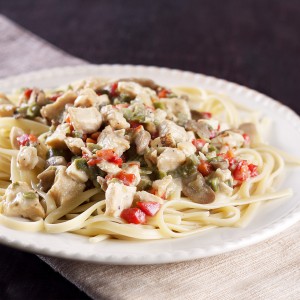 Easy Hearty Beef Stew
With winter touching down all over, warm yourself up with a steaming bowl of hearty beef stew full of succulent beef and warm vegetables. Just put the ingredients together and let it simmer for 20 minutes.
Linguini Chicken with Vegetables
For a refreshing and filling pasta dish you won't soon forget, try this combination of
chicken
,
noodles
,
vegetables
, and cheese with a tangy Ranch flavor.
Spicy Chicken
Adventurers, when it comes to the world of food, get your taste buds ready for a spicy kick tonight! The Spicy Chicken combines jalapeño peppers, hot pepper sauce,
onions
, and chili powder to create an explosion of flavor on your plate.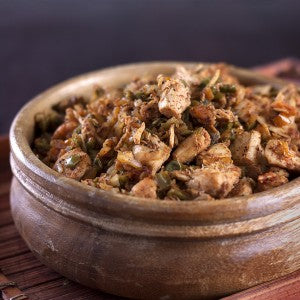 Tropical Turkey Salad
Transport yourself to paradise with the Tropical Turkey Salad—a refreshing blend of sweet, citrus
fruits
with the crunch of vegetables, all mixed in with succulent turkey. The meal itself will feel like a vacation.
Breakfast Burrito
A simple, yet delicious meal to eat morning or night (breakfast is always a good idea, no matter the time of day). The Breakfast Burrito combines sausage and
refried beans
with your basic egg, cheese, and pepper burrito. You could even add some additional breakfast side favorites into your burrito like
hash browns
or
bacon
.
Tuscan Tomato Soup
Traditional, flavorful, and warm—this hearty tomato soup combines pork sausage with vegetables, cheese, and Italian seasoning for an unforgettable flavor. It's a fantastic meal by itself or to complement grilled cheese sandwiches (don't forget the Yoder's
bacon
on the sandwich!).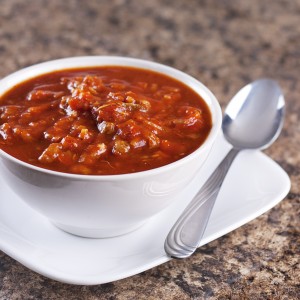 Easy Beef Stroganoff
Using your food storage, you can easily make this hot, filling Beef Stroganoff in a matter of minutes!
Oriental Chicken Salad
Relish in the flavor of sweet fruits, green vegetables, and chicken with a sweet and sour dressing, served on a lettuce leaf.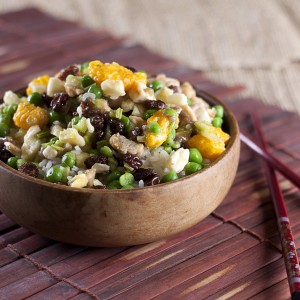 Emergency Essentials Garden Omelet
Add a healthy variety to your breakfast omelets with crisp vegetables from your food storage.
Broccoli
, green peppers, green onions, mushrooms, and tomatoes combine with your favorite omelet recipe to help you reach your daily vegetable servings. (Feel free to substitute any vegetables you dislike for ones you do). With 10 food storage meals that are this easy to make, you get to spend more time doing what you love.