This post is part of our 2013 12 Days of Christmas, 12 Days of Giveaways series. This series will run from December 3rd to December 18th, 2013. Each giveaway is open for three calendar days. Special offers are open as long as supplies last. Entries must be submitted by 11:59 p.m. Mountain time on the 3rd day. This giveaway is closed. Click here to see the giveaway items for Day Six.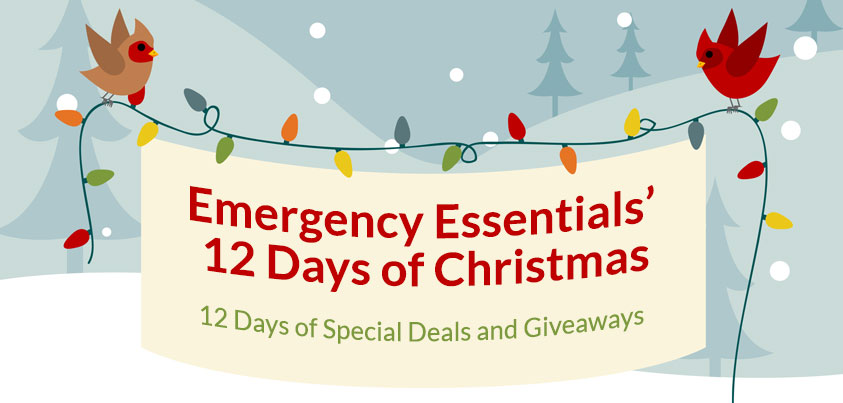 On the seventh day of Christmas, Emergency Essentials gave to me: An SOL Origin Survival Kit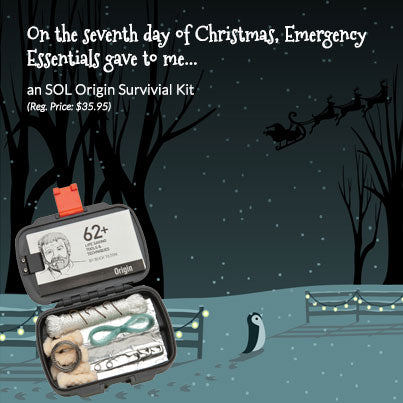 This compact survival pack gives you several tools to survive outdoors. Unlike other survival packs, the SOL Origin's ABS-plastic waterproof case not only protects the items inside, but includes items built into the case itself. On the inside of the SOL Origin's lid you'll Replace a flip-up rescue flash signal mirror, a Fire Lite Fire Starter, a compass, a folding-blade knife, and much more on the lid. Inside the case are several items to help you build shelters, start fires, and obtain food—such as the stainless steel wire, Tinder Quik firestarting tinder, and a small fishing kit. This amazing survival pack gives you 12 tools in total. But the crazy thing is it can fit in the palm of your hand. It's compact and light, making it easy to carry in a bug-out-bag, backpack, or as part of your
every day carry
. Enter to win these products by taking the quiz below. Get a second entry by sharing today's giveaway post on Facebook.
You have until Friday, December 13th at 11:59 p.m. Mountain time to enter this giveaway.