Water is like reliable Internet; you never realize how much you need it until it's gone. Unlike the Internet, however, water is something you simply can't live without (shocking, but true). But what do you need water for, anyway? Some uses are probably pretty obvious. There are others, though, that you may not think of until the time comes, and if you don't have water in that instant, you're pretty much hosed. Here are 5 reasons why you should be prepared with water.
Drinking
This is probably the most blatantly obvious reason water is important. We drink to stay hydrated, and when we're hydrated our bodies function more effectively. We're healthier and are able to
fight off sicknesses
and other bodily harm and can even
aid in weight loss
.
Cooking and Preparing Food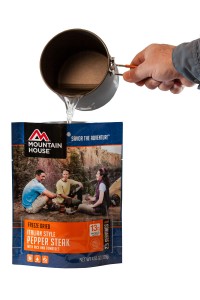 Most foods you eat require water. Cooking pasta or rice for dinner? Not if you don't have water. Many recipes for meals and desserts
require water
. But perhaps you're planning to rely on your freeze-dried and dehydrated food in your emergency storage if there's an emergency. Well, you're still going to need water. Dehydrated and freeze-dried food tastes
so
much better once it's been reconstituted (i.e. soaked up water). So if you plan on eating that emergency food of yours, make sure you have plenty of water to go with it.
Gardening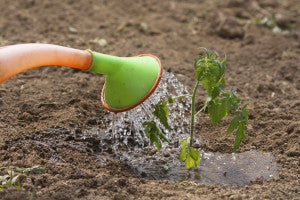 Growing your own food? That's awesome! But depending on where you live, you might not get a lot of rain, so it's up to you to ensure it gets sufficient water. One way to do this is to install a
rain barrel
, so when it does rain, you can capture extra water to save for later use. If that's not an option in your state or community, then you'll need to store more elsewhere, such as in a water barrel in your shed, garage, or basement (just be careful about drinking said water if it's not stored in a cool, dark location).
Sanitation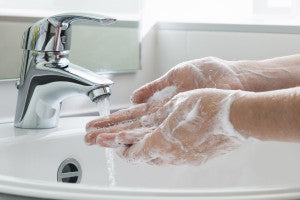 Just because there's an emergency situation going on doesn't mean you can stop brushing your teeth. And in order to continue practicing good hygiene you're going to need (drum roll, please…) more water.
Ready.gov
recommends storing one gallon of water per day per person, which will keep you hydrated and allow for light sanitation. If you want to bathe (which is highly recommended) or wash your clothes (also recommended), you'll need more than just a gallon of water per person.
Pets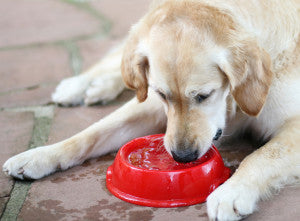 Pets tend to be forgotten in emergency preparations (which is why they're last on this list). But, just like humans, they need to drink water, too. Dogs and other furry creatures can get dehydrated much faster than other animals due to their thick fur. This makes water especially important for your
pets during the summertime
. These five reasons for storing water in case of an emergency should hopefully get you thinking about water storage. Each family and individual has unique needs, so tailor this advice to your situation. Remember, though, that when Ready.gov recommends a gallon a day per person, that's the minimum you'll want to have. More water is always a good idea.