Interested in gardening but feel like a complete novice? Today's Baby Steps will give you three ways to start off on the right foot.
1. Replace out what climate zone you're in.
Know your climate zone for gardening will help you decide what to grow.
This link from the National Garden Association will take you right to climate maps and other helpful information.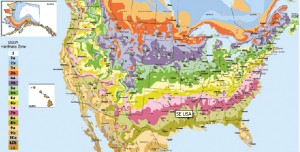 2. Decide what you want to grow.
Grow your favorite veggies and herbs, or grow the ingredients to some of your favorite foods.
3. Buy seeds.
The Emergency Essentials Heirloom Seeds are a great way to get started. These heirloom seeds are non-hybrid and open pollinating. That means you'll be able to harvest your own unique seeds for next year! Available in a large can with 17 varieties, or the boxed combo shown below, which includes 10 varieties. Click
here
to make your selection.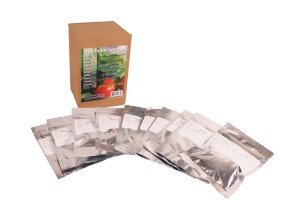 Here's a great post from GardenWeb with more information on starting your garden right. For all you Master Gardeners out there, please leave tips and ideas below in the comment section. We'd love to have your input!
Each Friday for the next month Baby Steps will feature gardening tips; our goal is to get you gardening. We'll post Baby Steps on skills like composting and building garden boxes, so be sure to come back every Friday.
Happy Gardening!