When it comes to preparing for disasters, emergency kits are usually one of the first things people think of. But what about financial preparedness? Sure, being prepared with food, gear, and other necessities is important, but a lot of times, financial preparedness is forgotten. Having a financial first aid kit can bring immediate relief during a financial crisis, much like an emergency kit built for disasters can alleviate issues following natural upheavals. Why have a financial first aid kit? Well, for starters, emergencies don't suddenly negate your responsibility to paying bills. How you get that money could very well come from the contents of your financial first aid kid. Not sure what to put in a financial first aid kit? Check out the official Emergency Financial First Aid Kit checklists and forms from FEMA. For an abbreviated version, keep reading.
Household Identification
Having proper identification for everyone living in your household (you, spouse, children, etc.) can provide proof when proof is needed. Photo ID such as a copy of a driver's license or other ID should work. Especially important for children is to have their birth certificate safe in this emergency kit, to prove to any authorities that you are indeed the parent. Social security cards, military service and pet ID tags are also a good idea to keep in this kit. Having all your household identification documents in one place can help provide proof of household members, maintain or re-establish contact with family members and employers, and even apply for FEMA disaster assistance.
Financial and Legal Documents
Being able to continue making payment and credit during an emergency is crucial. Certain documents containing housing payments, insurance policies, sources if income, and tax statements are important to have for many reasons. Identifying financial obligations will be much easier with these documents, and you'll be less likely to forget about something that needs to be paid. Such documents will also help re-establish financial accounts, provide contact information for financial and legal providers, and of course, apply for FEMA disaster assistance.
Medical Information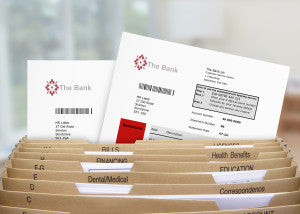 Health insurance cards are a must. In the event of a disaster or other emergency, injury is much more likely, and health insurance cards can help you get the medical attention you need. Your physician information and immunization records will also provide doctors with your current medical situation and the information they need to provide proper medical care. Also, if you are currently receiving medical care, this information can ensure it continues uninterrupted.
Household Contacts
Your contacts are likewise important. Know who to talk to at your bank, as well as how to contact them. Other people to have contact information for would be your insurance agent, health professionals, and service providers. This information will allow you to begin recovery quickly, including contacting utilities about outages and restoration, insurance, and other aspects of recovery.
Emergency Money
If there's an extended power outage, ATMs may not work and banks may be closed. Credit and debit cards will likewise be useless. If this is the case, acquiring money for, well, anything could be all but impossible. It's recommended to have at
least
$100 in cash on hand. Make sure your cash is also separated into small bills. During an emergency, people may not have change, in which case a $2.00 bottle of water could cost you $20 or more, depending on your smallest bill denomination. $20 bills should be your highest value, with ones, fives, and tens mixed in. For forms and checklists for you financial first aid kit, visit FEMA.gov by clicking here.