"The conditions are certainly right for cholera to take hold" That's how an aid worker described the sanitation conditions in Kathmandu,
as reported by NBC
. In the same report, a health professional described cholera bluntly. "It kills you within 10 hours…," he said, "and it's a disease that affects the poorest of the poor." [caption id="attachment_18190" align="alignright" width="300"]
Chicago Tribune[/caption] And, with
8 million
people effected, "the poorest of the poor" have grown dramatically in number. But if it were just cholera the people had to be concerned about, things wouldn't be as bad. However, there are threats of e.coli, typhoid, and other illnesses. And with the approaching rainy (monsoon) season, things may only get worse. Nepal really is in the most dire of circumstances. Following a major disaster, disease and infections tend to spread quickly.
According to Medical News Today
, "Diseases and infections are not started in rotting bodies that have been killed by the immediate disaster trauma. In fact, survivors are the source of infection, as their own sanitary conditions deteriorate and sources of clean water are disrupted."
The Disasters Emergency Committee showed evidence of this
from the Nepal earthquake in 2015: "People are defecating out in the open and there are already reports of diarrheal disease outbreaks and chest infections." Sanitation is a critical part of emergency prep. Without the proper sanitation, not only will you be more likely to get sick, but you'll be helping to spread that sickness to many others.
Centers for Disease Control and Prevention
have identified five areas of sanitation preparedness that will help you – and others – keep diseases and infections at bay following a disaster.
Disaster Kit
Your disaster kit should supply you with the basics to stay sanitary. Items could include moist towelettes, soap, hand sanitizer, toilet paper, and garbage bags with plastic ties. Fecal matter has a tendency to carry diseases, so be sure to contain it and dispose of it properly (hence the garbage bags with plastic ties). One suggestion for containing your unwanted bodily waste is a portable toilet and privacy shelter. The portable toilet will give you a place to sit and go, and the privacy shelter…well, it will let you do so while still maintaining your dignity.
Wash Your Hands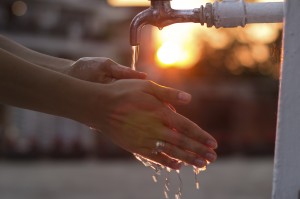 If kids have to wash their hands after they cough and sneeze, then we as adults should, too. Washing our hands can eliminate many of the harmful diseases before they have a chance to spread. Remember to wash your hands with clean water. If your tap water isn't safe, then be sure to boil or
sanitize
your water before washing with it. If possible, wash with running water as well. You should wash your hands for more than just coughing and sneezing, however. If you have kids, just think about when you tell them to wash. Before eating, after using the toilet…that kind of thing.
The CDC website
has a long list of when to wash up. Make sure you keep your hands clean!
Bathing
Washing your body is a good health practice to follow. Not only does bathing remove dirt and odors, but also protect us from illness and infections. Replaceing a bathtub with clean water might not be as easy as before a disaster, but there are other options. For example, you can give yourself a nice, hot shower with the Zodi Extreme Portable Hot Shower. Or, you can turn your water filter into a portable shower with a shower adapter. Pretty handy if you can't use your own home!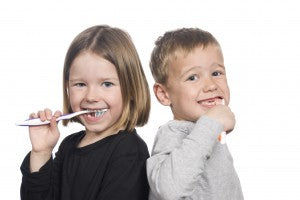 Dental Hygiene
Of course, we still need to keep our teeth nice and healthy. When brushing your teeth, make sure you only use water that is safe and clean. Using unclean water will just defeat the purpose.
Wound Care
A dirty wound can lead to infection and disease. Make sure wounds are clean and covered to keep other infectious microbes from entering. Wash your wounds with soap and clean water. Seek medical attention if the wound starts to swell or if it starts becoming red. Food and water will help you stay alive following a disaster, but if your sanitary situation is sub-par, that food and water can only do so much good. Sickness and disease can be avoided, but it will take planning beforehand to make sure you have the supplies you need to keep you and your family healthy. Are you ready with sanitation?
How have you prepared to stay healthy and sanitary? Let us know in comments!